TeePee Bird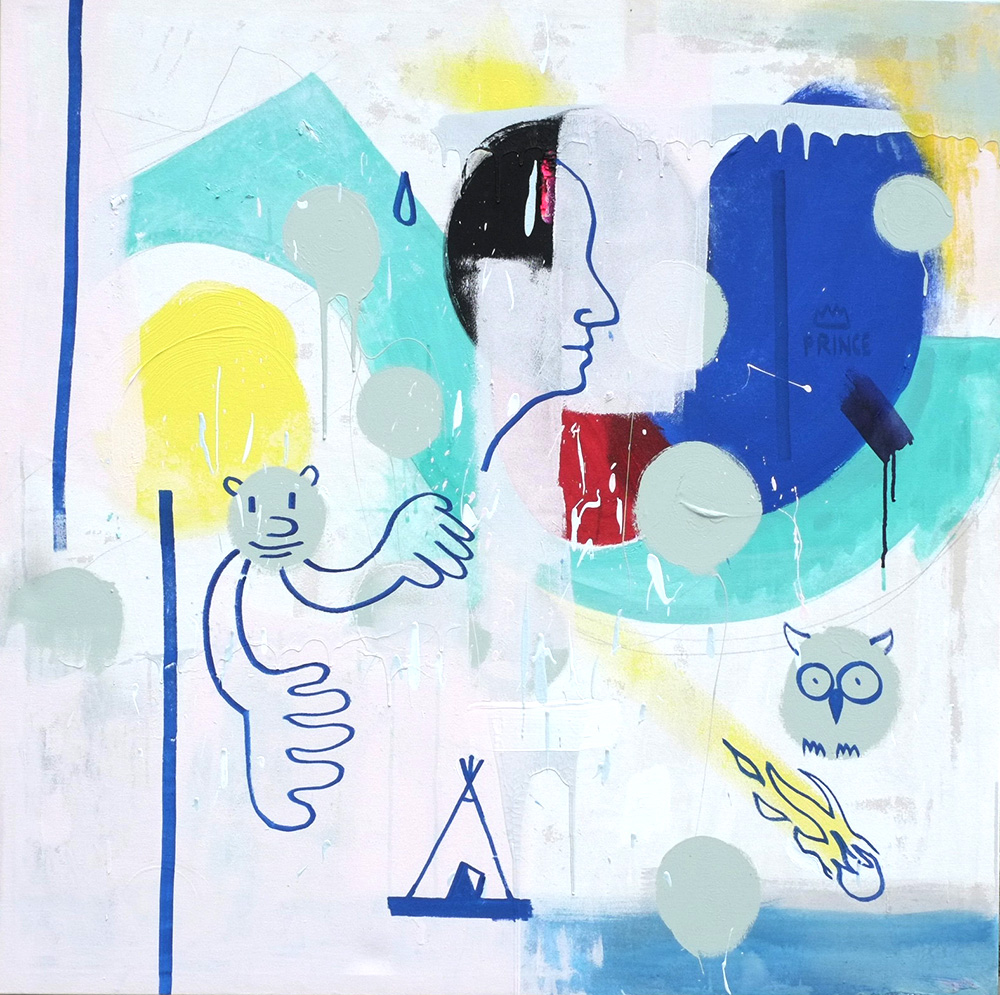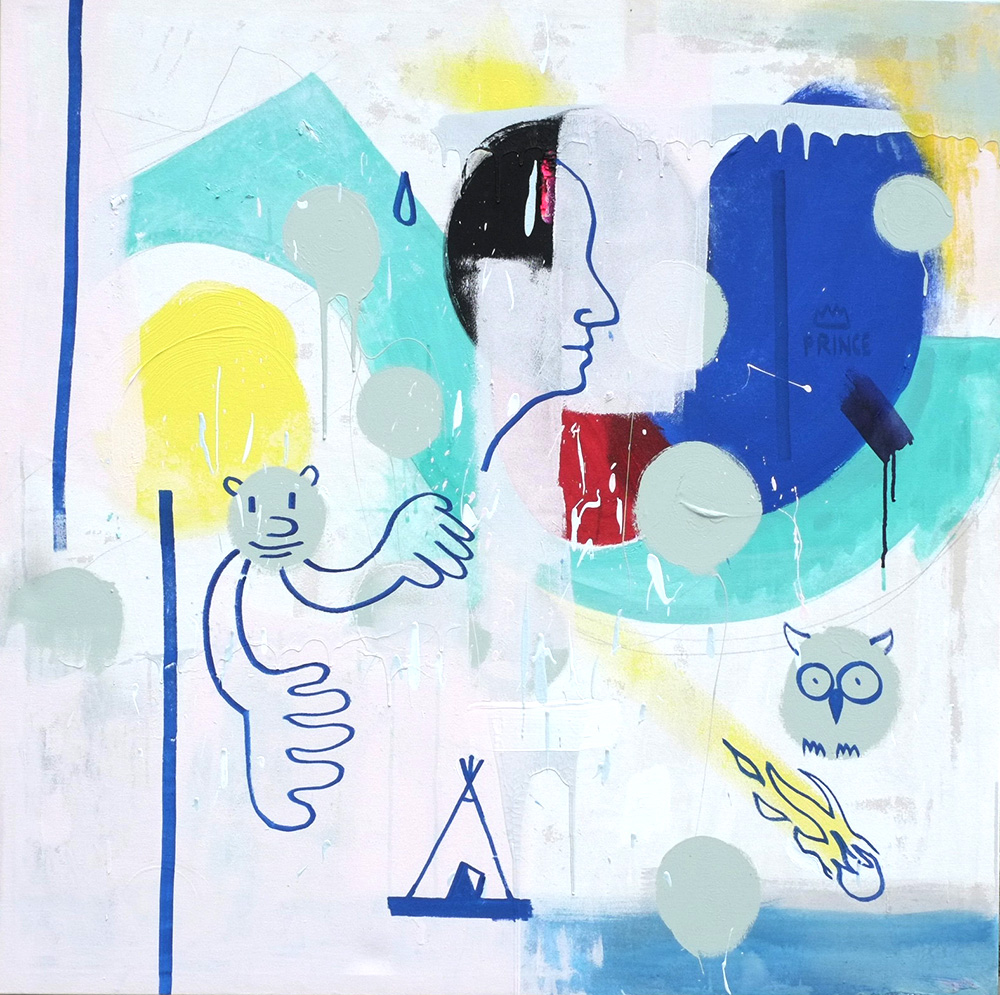 Same day or next day delivery in Toronto, Ottawa, Quebec City, London, Windsor by art courier. Crating adds $500. We can discuss if you prefer economical or museum quality crating. Bubble Wrap, Heavy Cardboard and Glassine Paper are most economical at $50 though not as solid as a wood crate for international shipping. Installation Service can also be arranged at cost. If you'd like the work shipped to a climate controlled art storage space, we can find the rental prices with you help set that up.
This particular work was selected as one of American Illustration's best images of 2016 and placed on their website. The artist has a certain percentage of first nations blood. With the debates about cultural appropriation, what percentage of indian blood permits the artist to draw a teepee in an artwork? If the number is too low is this an egregious crime on par with genocide? and if the number is high, is the artist manipulating the viewer by suggesting that forgiveness for Canada's mistreatment of First Nation's people can be bought?
What if the artist's percantage is low but he identifies in secret as a distant son of his tribe? Is he illegitimate because he is not a "pure blood" ? What if he has participated in an all tribes dance with gusto and included his family? What if he has had encounters with bears in the far north? Animals of sacred significance. Or has studied Shamanic Initiation processes across cultures? Does respect, intellectual curiosity and engagement count for anything? Does a person's racial identity forever damn them or forgive them? Is such a thought itself racist? Perhaps something else entirely more hopeful is being said with this work.
Flight has ancient links to sight, rising above chaos for perspective. The is found in Norse Mythology with Odin's raven as well as first nations traditions and medival european spirituality. perhaps more archetypal ideas are shared than is first apparent. What if the teepee is in fact a Sami Lavvu and the entire north American context is not intended? What if it speaks more to "a temporary dwelling?"